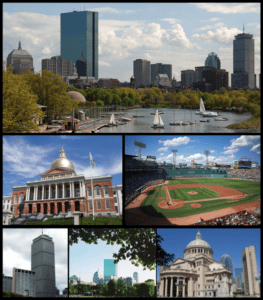 Moving out of Boston presents many issues. The city is busy and trying to find a place to park a truck and load it full of your belongings can be too much for anyone to take on. In this type of situation, it is always best to hire a professional moving company out of the city.

Professional movers will have all of the necessary equipment and training to get all of your belongings safely loaded in a timely manner. They will even transport the goods to wherever they may need to go next using a company vehicle. There are reputable long distance movers out of Boston if you are planning such a distant relocation. That is one of the great things about moving companies, many of them offer an array of services to better suit the circumstances of your move.
About the Various Moving Services Offered
When you are looking for a mover, make sure that they have services tailored towards your needs. Depending on the company, a mover may offer an array of services. Some companies specialize in specific moves.
Types of Services
• Long Distance
• Student
• Military
• Residential
• Commercial
• Small Moves
• Heavy Furniture or Appliances
• Full Service Packing
Not only will you come across these customized services to help assure a secure move and make it a smooth process, but there are usually different types of insurance packages offered. These insurance packages vary depending on certain aspects with your move. Inquire further about the insurance offered through the movers you contact.
Loading Up and Taking Off

On the day of the scheduled move, make sure that you prepare as much as you can. Everything should be fully packaged and ready for loading. All walkways and paths in which the movers will need to take should be free of clutter or anything that might cause an accident as they carry the heavy boxes and furniture. Parking must also be easily accessed. If there is nowhere on the property for them to park, you must have a permit from the city for them to park legally on the city's property, including the street.

Before the movers take off, compare your inventory list with theirs. This will give you peace of mind as your possessions make their way to the new destination. Then, when they arrive at the new address, you can use your inventory list to check items and boxes off as they are loaded into the property.