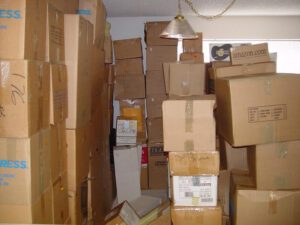 Moving is no easy task. It is time consuming, arduous and stressful. When you have to work, care for kids, and do other daily errands, trying to move can be a huge headache. It is best to hire a mover for any type of move you may have ahead of you.
If you are unsure of how to select a mover so that you end up with the right company, there are six things you can look for to help you make a sound decision.
BBB approval
Insurance coverage
State licensing
Workers Compensation for employees
Services to benefit your moving type
Eagerness to help you and the willingness to answer all your questions
There are also so tips to be given for those wanting to make the moving process as smooth as possible.
Moving Tips for a Smooth Relocation
Book a company about two months in advance
Start packing about five weeks before moving day
Find a sitter for children or pets
Start transferring utilities, medical records and school records about three weeks before the move
Use the right packing supplies if packing on your own
Keep valuables packed away and with you for transport
Have all entryways cleared for the movers on moving day and somewhere for them to park
Keep a checklist to stay organized
Have a list of inventory created to compare with the movers
Prepare snacks and refreshments for the movers if you can
Keep all important documents on you, especially the Bill of Landing
Ask the movers before they are done loading the truck when they will arrive at the next address
Gather the movers' contact numbers
Have cash on you during the relocation process
Why Insurance Is a Big Deal
Having insurance will only guarantee a smoother and safer moving process. Even though you have hired professionals to complete the job, that doesn't mean that an accident won't happen during the transport or your belongings. When you have insurance, you have coverage over all your belongings. Many moving companies will have a small variety of insurance coverage to select from for your move.
Some people believe that their homeowners' insurance policy will cover their property. However, often times it does not. When your belongings aren't on the property listed on the policy, they may not be covered at that time. You can double check with your insurance company if you wish, but it is usually always in your best interest to purchase the insurance through the movers.