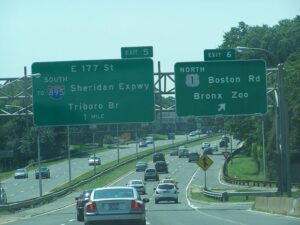 Moving is something that requires a lot of preparation and organization to ensure that everything runs according to plan. A moving company in The Bronx can help you remove all of the items from your house, provide safe storage and transport everything on strict timelines. There are a lot of dangers when it comes to transporting a large amount of household items at once which is why you should consider taking advantage of a moving company's transportation solutions.
Making a Move Safe for Children
On the day of transportation, make sure that you have somewhere for smaller children and infants to go so that they are out of the way of movers. Like any work environment, it is no place for children. Consider hiring a babysitter or leaving the older children in charge of watching over the younger children.

If your children will be at the house on the day of transportation make sure to keep them in a room away from the work zone or outside. You should also make sure to keep toys available for them to keep them occupied while you and the professionals take care of business. Make sure that all firearms and cleaning solutions are packed away in your personal vehicle or somewhere else out of their reach.
Provide Reliable Contact Information
Since moving companies operate on strict timelines, you will want to be sure that you provide them with a number that they can reach you at incase plans change. In some cases, your possessions may have to be brought into storage if you cannot meet the movers on the scheduled delivery date. If this is the case, you will more than likely be charged for a storage fee and a shipping fee.
How to Prepare Furniture for Transportation
The first thing you will want to do when preparing your piece of furniture for transportation is the clean it. After the piece of furniture has been cleaned, document its condition and value by taking notes, photos or even video footage. Next, you will need to have all of the necessary packing supplies such as packing tape, bubble wrap, sofa and mattress covers, stretch wrap, and cardboard sheets.

If the piece of furniture that you are trying to transport can be dismantled, refer to your owner's manual when doing so. Make sure to have sealable plastic bags available for hardware such as bolts, washers and screws. Moving companies can also provide packing solutions for your furniture for an additional fee if you need assistance.