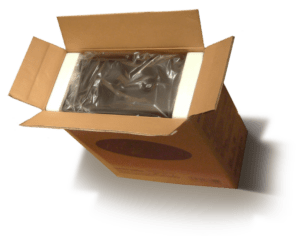 Moving is a tedious process that requires great attention to detail. While you have the option to take advantage of full service packing through most moving companies, if you decide to do it on your own, make sure it is done right. Packing your items away should be done with the proper materials and great care so that they aren't damaged during transport.
Packing Supplies
Packaging Tape
Blankets
Razors
Assorted Boxes
Newpaper
Bubble Wrap
Waterproof Marker
Packing Peanuts
Labels
With all of the proper supplies, you can effectively pack away your belongings, readying them for the move.
The Step by Step Process of Packing
Step One: Begin packing as early as five weeks before the moving date. This will give you plenty of time on top of all your other routine activities. Start in the room you use the least.
Step Two: Keep all belongings in the same room that they were in originally. This will help keep organization. Pack away all items tightly but do not overfill the boxes. Make sure all boxes are labeled clearly.
Step Three: It is important that you create a list of inventory. The list should contain a box count and all furniture that will be relocated. You can choose to do a more detailed list of inventory if you would like. This list can then be compared to that of the mover's after they have finished loading the truck.
Helpful Advice
To help cut costs, use old blankets and newspaper for packing. You can also save old tee shirts and even use Styrofoam plates to separate dishes. No matter what you do, do NOT over pack a box. It will be more likely to bust open during its relocation. If a mover feels that a box is not packed appropriately, they will repack it. That way, they aren't at fault if it acquires damage.
Get help for the packing process. Ask friends and family to help out. This will help cut costs. You may also want to check with your local businesses to see if they have any boxes they could spare. Don't be afraid to cut corners, but make sure you are packing wisely.