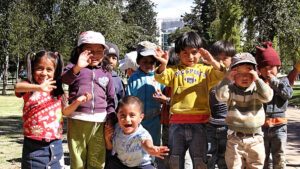 Preparing children for a long distance move is never that simple. Not only must you prepare their belongings for a move or set up their new schooling, but you must prepare the child as well. Children undergo a lot of stress during the moving process. They are being uprooted from their homes, school and friends to be moved elsewhere. They will have to learn to adapt all over again.

While moving isn't necessarily a bad thing, make sure you pay close attention to the desires of your children during this delicate time. Hire movers to care for the moving process while you tend to your children's needs.
Things to You Can Do to Ease the Transition
• Prepare the child mentally months in advance.
• Have your child's school and medical records transferred.
• Tell the children about their soon-to-be new home. Give them interesting facts and show them pictures of their new community online.
• If you can, take the children to see their new home. Spend time exploring the new surroundings. This can also be done after the move has been conducted. It is important to allow the child to discover their new community.
• Pack a care package for moving day. Include games, coloring supplies, books, blankets, and other items to make them feel more comfortable while traveling to the new location.
• Visit your child's school with them before they start attending. Meet with the teacher, principal and other school employees.
• Allow your child to be a part of the moving process. Make it seem exciting and fun.
• Plan a party for the child. Throw a goodbye party that includes their friends, peers, neighbors and anyone else that the child may be moving away from.
• Try to set your child up in extracurricular activities at their new school or within the community.
• Listen to your child and consider their feelings.
• Decorate the child's room differently at the new place. Give them something fun to look forward to, such as a new bed or furniture set up in their room.
• Let the children help you pack up their rooms. Have them decide on items they would like to donate or sell in a garage sale. This will get them involved and allow them to declutter prior to the move.